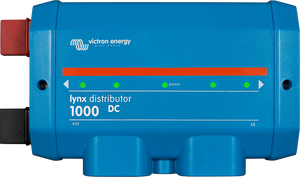 A modular DC bus bar, with locations for four DC fuses. It will monitor the status of each fuse, and indicate its condition with a LED on the front. Part of the modular Lynx distribution system.
Contains a positive and negative bus-bar and provides a connection for 4 individual DC equipment circuits, loads or DC groups. It has a space for individual DC fuses per DC group.
There is an optional feature of an LED for each fuse to indicate if fuse is blown.
Weight: 2,2 kg
Dimensions (h x w x d): 290 x 170 x 80mm